Jingle Bells Jingle Bells! We heard your pupper has been a good boy or girl this year and deserves some delicious Homemade Christmas Cookies. 

Get on with the baking and follow the recipe below for these dog treats with cranberries and cinnamon! I swear they smell so delicious I just want to take a bite myself!
Preparation: 30min
Baking: 20min
Ingredients:
For the cookies:
125g buckwheat flour
125g oatmeal
50g oats
100g freezed cranberries
1 tbsp honey
1 tbsp cinnamon
2 eggs
2 tbsp of flaxseed oil
For the frosting:
250g cream cheese (such as Philadelphia)
1 tbs yoghurt
Step 1:
First add the buckwheat flour, oatmeal and oats together in a bowl with the cinnamon.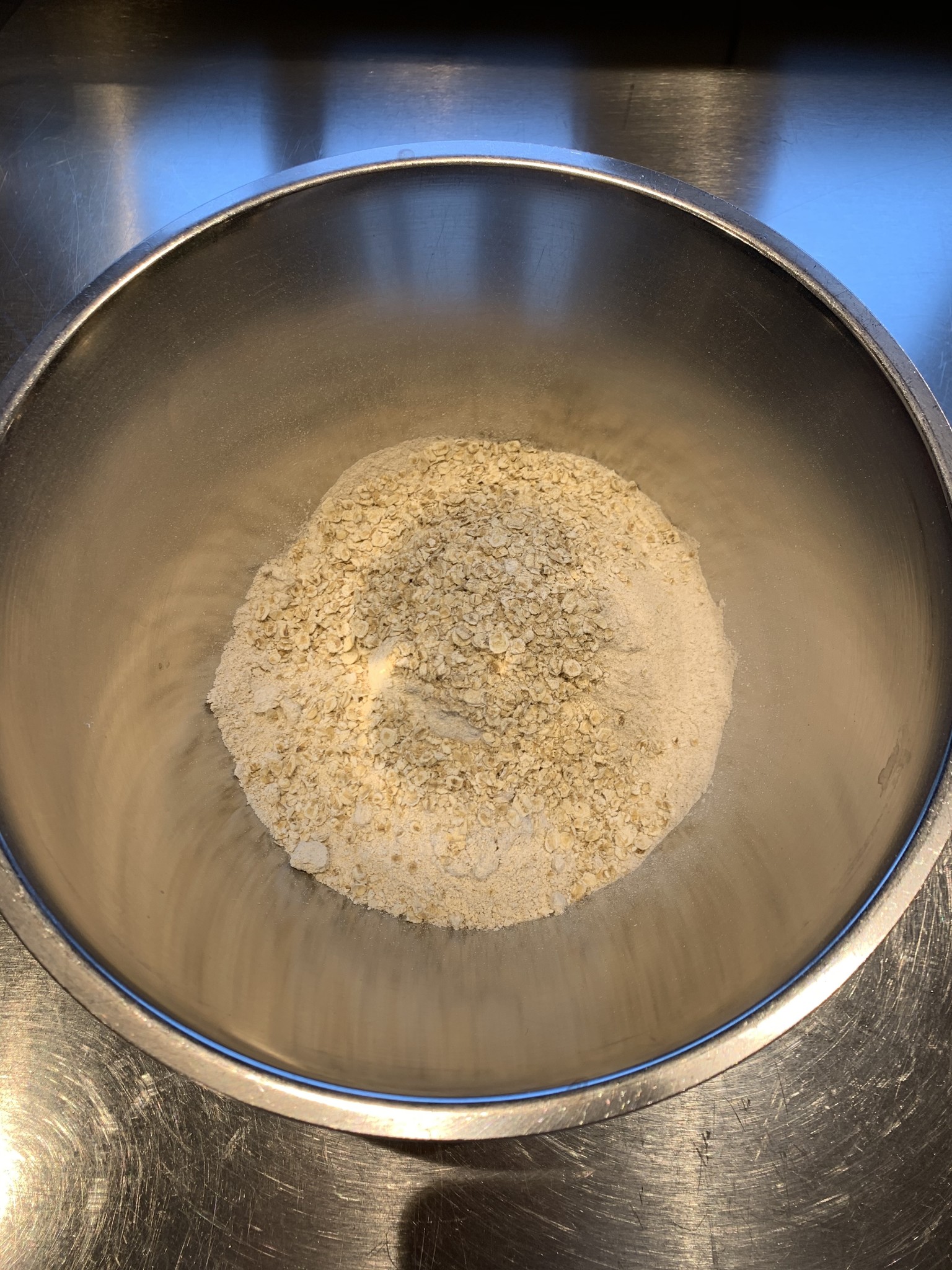 Step 2:
Put the freezed cranberries in the microwave on defrost. Make sure the are still a bit firm.

Step 3:
Whisk 1,5 egg together with the honey, oil and some of the juice of the microwaved cranberries.

Step 4:
Mix the egg mixture with the flour mixture and add a little water if it's too dry.

Step 5:
Chop the cranberries and fold them through the dough.

Step 6:
Roll out the dough on a floured surface and cut out the cookies using all different kinds of Christmas cookie cutters.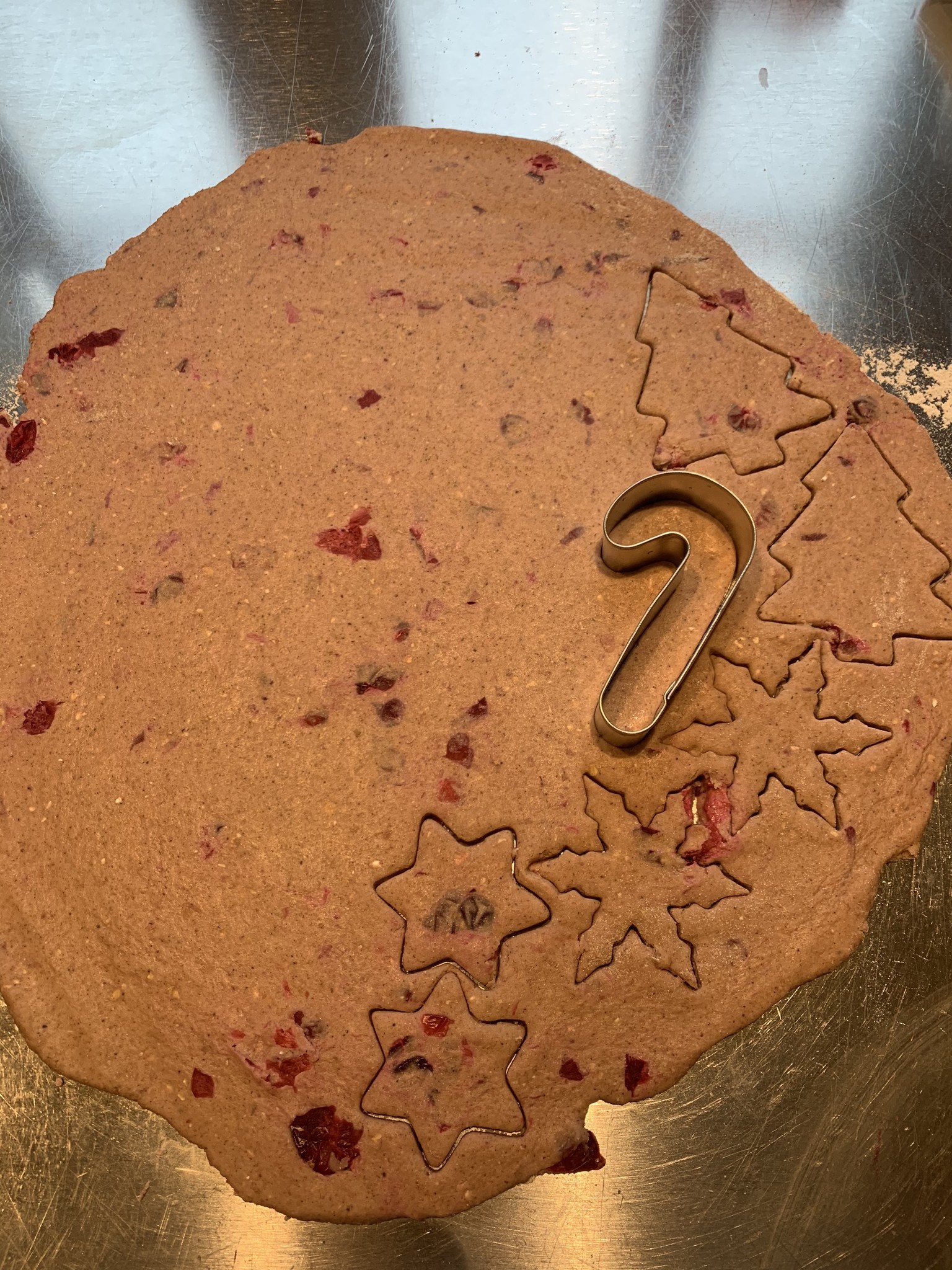 Step 7:
Put them on a baking sheet and brush the dog treats with the remaining egg.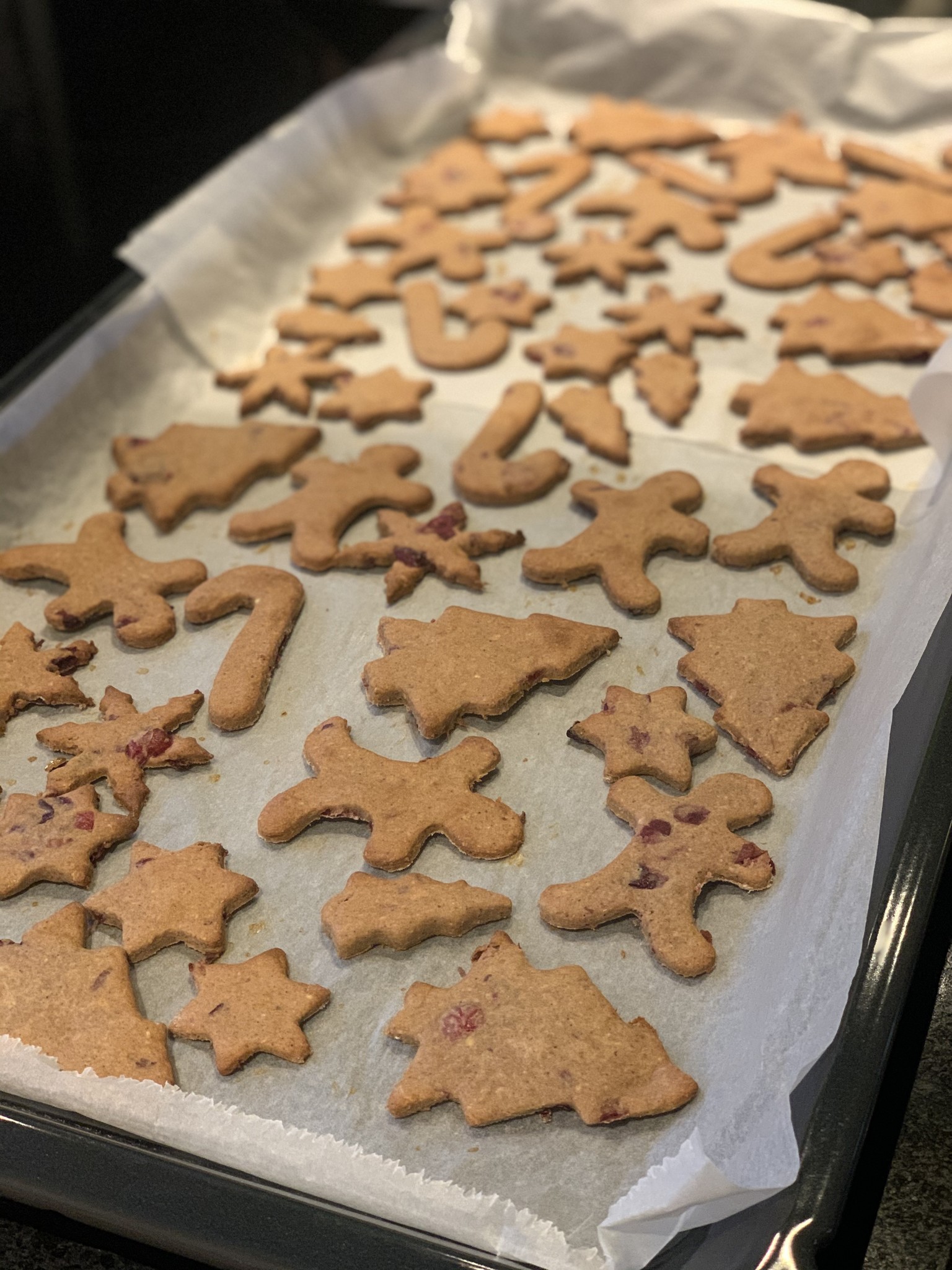 Step 8:
Put in the oven for 20minutes on FAN 170°C.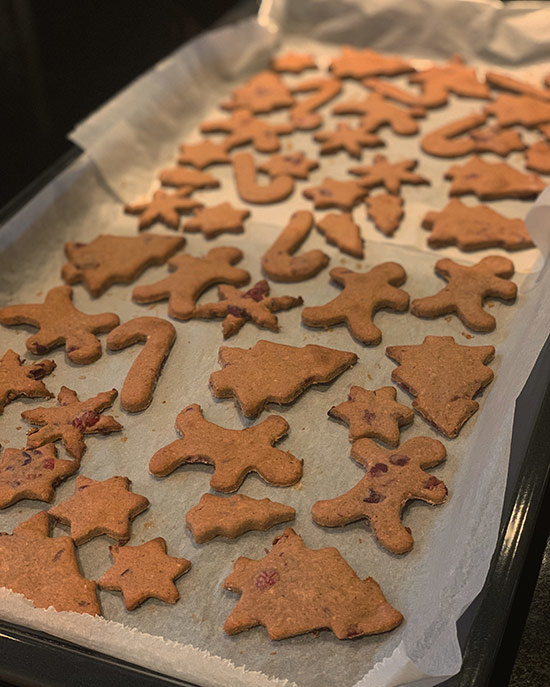 Step 9:
Once the cookies have cooled down you can start making your frosting mixture. Mix the ingredients and put them in a piping bag. I would recommend on leaving the mixture in the piping bag and keeping it in the fridge.
In this way you can put some fresh frosting each time you give your dog a treat. I prefer it rather than keeping the cookies with frosting in the fridge.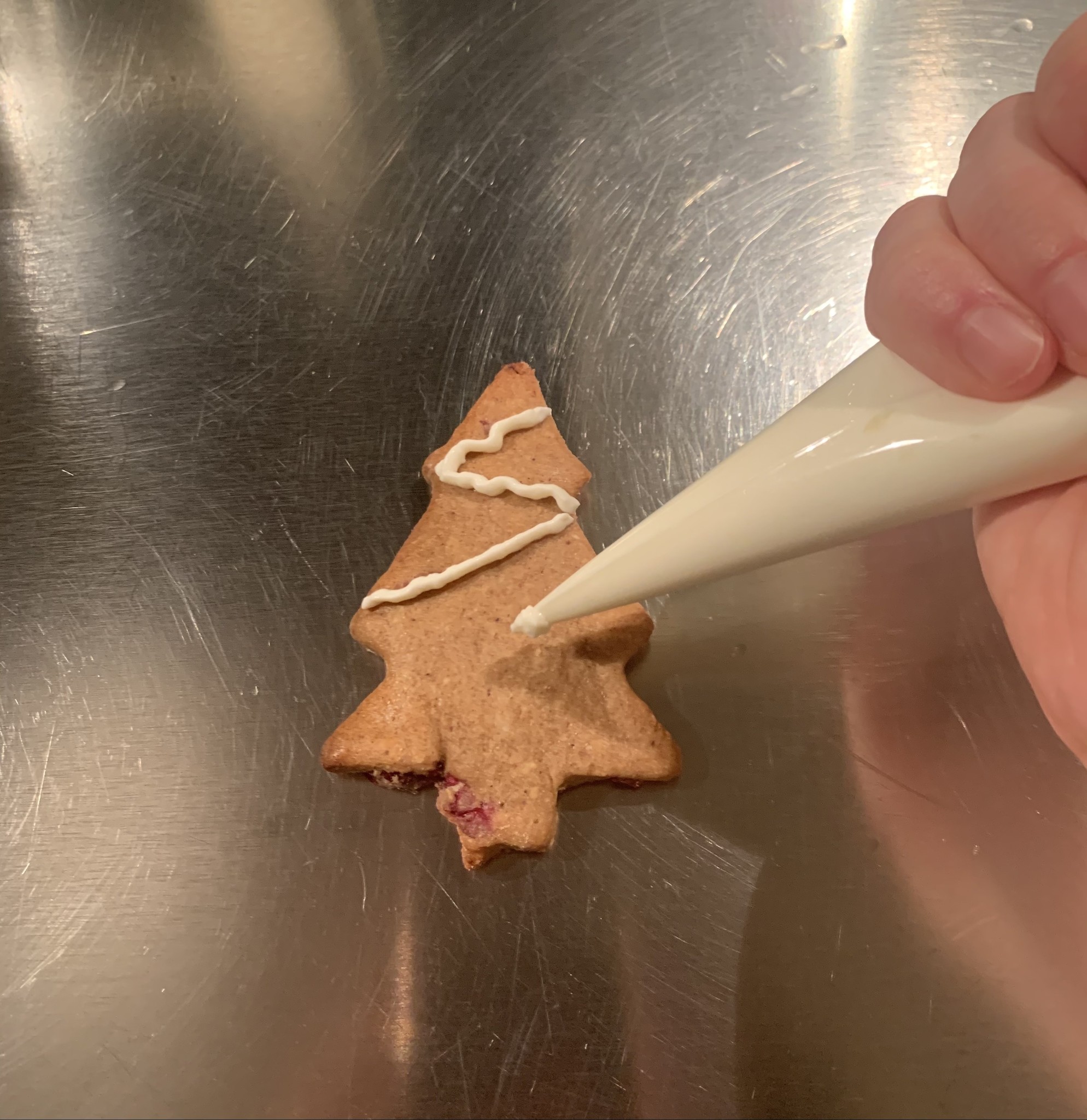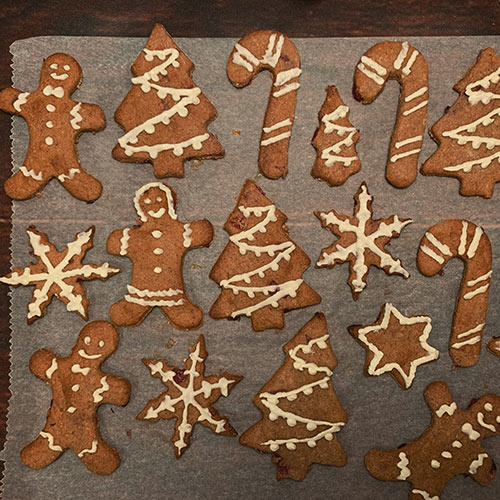 Not in the mood to bake yourself? You can buy our Christmas Treats for your dog without the frosting in our Doggy Bakery.
Happy Baking!
Warm woofs,
Dot & Hammy